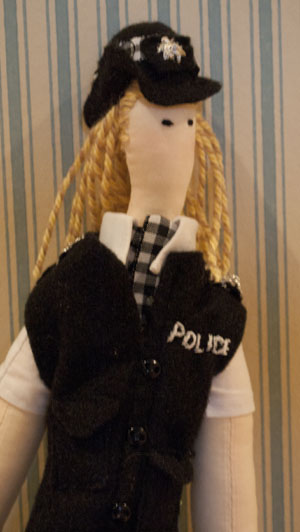 Front view detailing chequerboard
tie, white shirt, padded vest, with two side pockets, police badge & little black buttons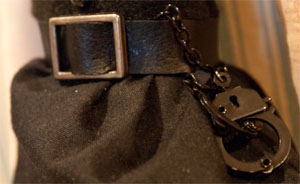 Detail of Emma WPC Doll's belt complete with handcuffs ready to apprehend any unsuspecting baddie!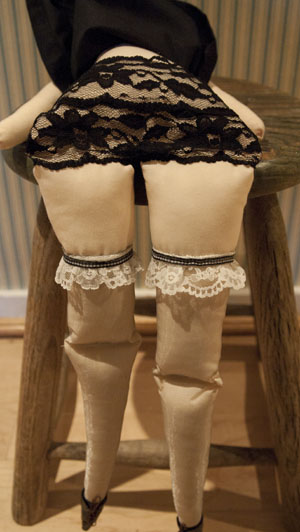 Emma WPC Doll's uniform also packs a punch underneath, with her matching chequerboard stockings & black French frilly knickers!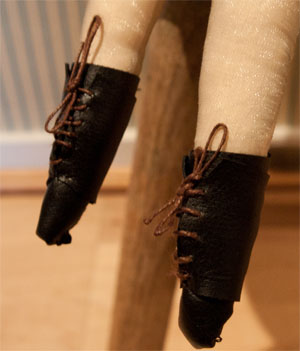 Emma WPC Doll's shoes, perfect for
patrolling the beat.


Rear view of Emma WPC Doll's knickers detailing a matching chequerboard
ribbon trim.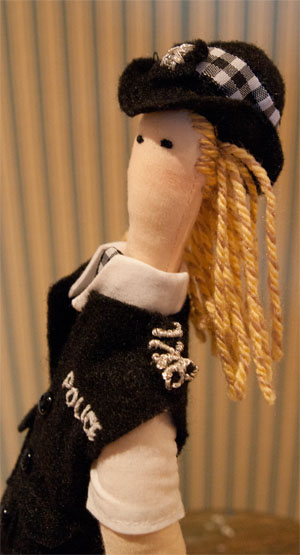 Side view with Emma WPC Doll's
police number on the epaulettes.